If you ask any experienced guitar player if they'd rather play a Martin or a Takamine, then you'll overwhelmingly get back Martin as an answer – assuming that money is no object!
Both Martin and Takamine have built strong reputations for making high quality guitars, and you honestly can't go wrong with either.
However, if you're not on a budget and you're truly looking for the best acoustic guitar that money can buy between these two brands, then there is one clear winner.
At least in our opinion. But we'll give you some facts about each brand first so you can come to your own conclusion.
Tone: Which Sounds Better?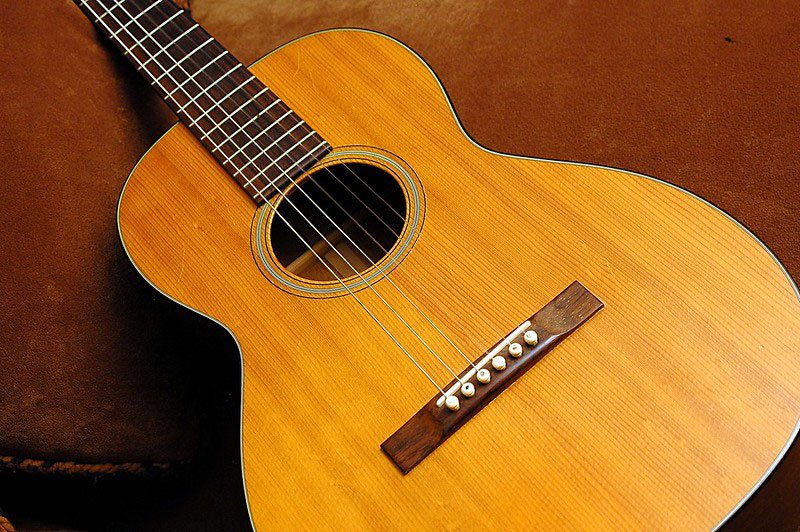 How you like an acoustic guitar to sound is really a matter of personal preference.
Generally speaking, Martin guitars give you a warmer sound than Takamine guitars.
Of course, the main determination of how a guitar sounds is the wood type and the shape of the guitar.
So, you'll need to compare apples to apples here, and not apples to oranges.
Ideally, you can pop into a local guitar shop and do a direct comparison between the sounds of comparable Martin and Takamine acoustic guitars and see which you prefer.
Quality: Which Is Better Made?
As previously mentioned, both of these brands make high quality instruments, but there are some distinct differences in the build.
With that main difference being where the brands make their guitars.
If you're a 'Made In The USA' person, then you'll want to stick with Martin guitars.
Though not all Martin guitars are made in the USA, they do make them in both the USA and Mexico.
So, I guess you could say Martin guitars are made in North America.
Generally speaking, Martin guitars with a price tag over $1300 are the ones made in the United States, while the cheaper models are made in Mexico.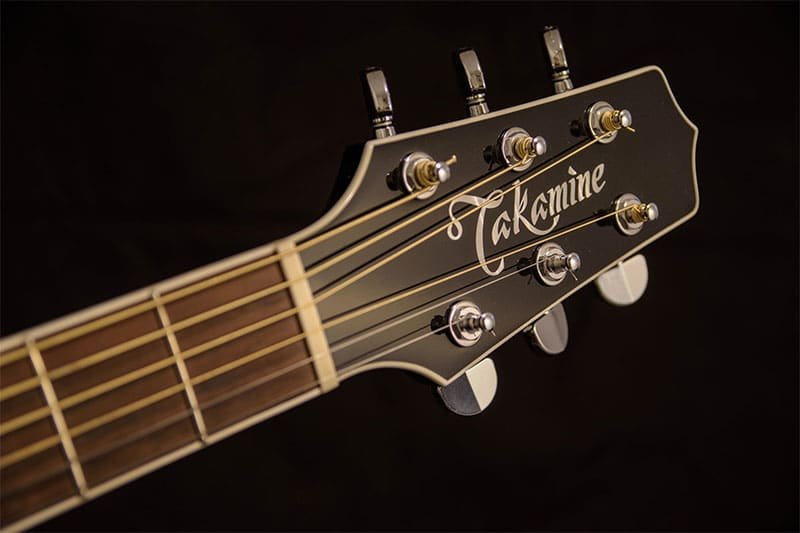 Sadly, no Takamine guitars are made in the USA, or even in North America.
The Takamine brand makes their guitars in Japan and China.
Specifically, the Pro series guitars by Takamine are made in Japan and their G-series guitars are made in China.
Use the table below to cross reference guitar model and production origin, if you want to know where you guitar was made. (in alphabetical order by guitar model)
Final Word
As you can see, both Takamine and Martin acoustic guitars are great options.
While we tend to think that Martin makes better acoustic guitars, this is truly a matter of personal preference and we recommend that you play one of each brand to determine which is the most comfortable for you.
No matter which Takamine or Martin guitar you chose, it is certain to be a good instrument for you in the years to come.