When it comes to buying music in Birmingham, there's nothing like walking into a dedicated store with a knowledgeable sales staff.
Even better if that B'ham store is an indie that helps bolster the local music economy. ('Cause, let's be real, we all know indie stores is where Birmingham's music love lives.)
So, if you're looking for a record store near you in The Magic City, here are the ones close by.
New & Used Vinyl Record Shops Near Birmingham, AL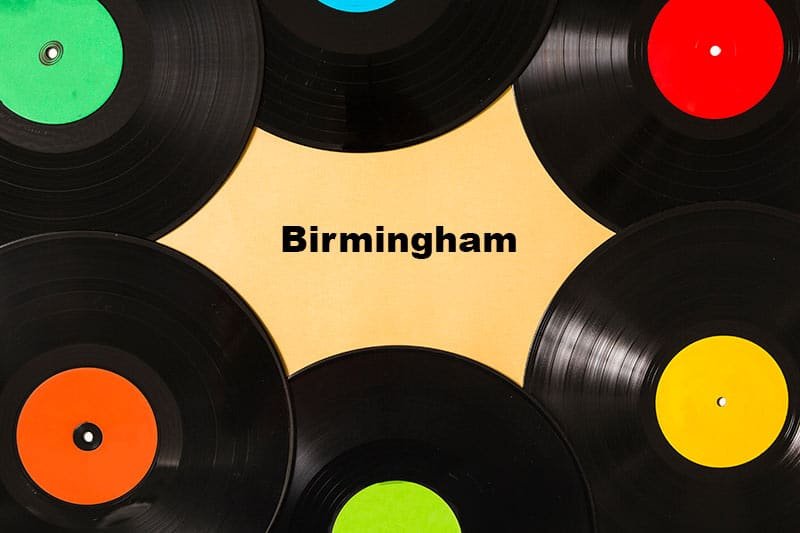 Here are the record shops in (and around) Birmingham where you can check out and buy new and secondhand vinyl (along with some other stuff):
2020 11th Ave S
Birmingham, AL 35205
(205) 933-8000
Hours
Monday-Thursday/Saturday: 12 pm – 4 pm
Friday: 12 pm – 6 pm
Sunday: Closed
Loot:
4420 4th Ave S
Birmingham, AL 35222
(205) 677-3166
Hours
Monday: Closed
Tuesday-Saturday: 11 am – 6 pm
Sunday: Noon – 4 pm
Loot:
New & Used Records
Turntables/Speakers
Collectibles (Figures/Stickers)
1101 20th St S
Birmingham, AL 35205
(205) 322-2688
Hours
Monday-Saturday: 10 am – 6 pm
Sunday: Closed
Loot:
Antique/Vintage Records
Used Instruments
Basically, What's On 2nd is an antique store with a decent selection of vinyl.
Riverchase Promenade
1705 Montgomery Hwy, Ste 111
Birmingham, AL 35244
(205) 444-0509
Hours
Monday-Saturday: 10 am – 8 pm
Sunday: 11 am – 7 pm
Loot:
Used & Rare Vinyl
CDs
(Limited) Used Instruments & Gear
The Summit
201 Summit Blvd #100
Birmingham, AL 35243
(205) 298-0665
Hours
Monday-Saturday: 10 am – 8 pm
Sunday: 11 am – 7 pm
Loot:
Patton Creek Shopping Center
171 Main St
Hoover, AL 35244
(205) 682-4467
Hours
Monday-Saturday: 9 am – 9 pm
Sunday: 10 am – 7 pm
Loot:
Record Shops FAQs
Do record stores really just sell records?
Not usually, no.
While record stores are mostly thought of as vinyl stores, and the good ones do carry plenty of records (that's how they get their names), most record stores do sell other things.
Along with music on vinyl, they may sell CDs, DVDs, limited edition box set, music and movie collectibles, and sometimes even gear, like amps and cords.
Record shops that sell exclusively records are rare and usually smaller shops with less overhead.
Can you sample records at record stores?
Often, yes, but not always.
It's really up to the store owners.
Since record stores run the gamut from very small hole-in-the-wall set-ups to square-footage gobblers, the means of sampling may also be quite different.
Larger stores with bigger budgets often have digital samplers, where you can listen to their inventory on a pre-loaded console.
Smaller stores with smaller budgets may just have a few turntables on hand, while some record shops have no means of testing a record out before you buy.
(Though, as long as it's unsealed, you can still check the record for scratches and damage.)
Where else can I buy records?
While we've focused on local record shops for our list (and would love for you to choose them!), you do have a few other options for your vinyl purchases.
Many major retailers carry a limited selection of vinyl records these days (trying to capitalize on the format's resurgence).
Some stores that carry vinyl include Barnes & Noble, Target, Amazon & Wal-Mart.
Do record shops have CDs?
A lot of them do.
And, as digital downloads take over and CDs fall by the wayside, they will likely be one of the last places left that will carry them.
At least until CDs resurge in 20 or 30 years.